Episodes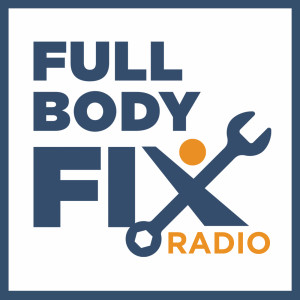 Sunday Nov 25, 2018
Sunday Nov 25, 2018
It's time for another Full Body Fix Radio Interview. This week I have on a man of many talents, Dave Dellanave. Dave is a lifter, coach, and owner of The Movement Minneapolis in the Twin Cities. In this episode learn about biofeedback, old school lifting, powerlifting, and more! 
1. Intro 
2. Sponsors (1:37)
Use the code 'fullbodyfix' for 15% off
Use the code 'drscottmills' Extra 2-pack of cups into your order
3. Interview: Dave Dellanave (3:08) 
4. Old School Lifting (10:50) 
5. Grip Training (16:10) 
6. Powerlifting (19:15) 
7. Getting Started Lifting (25:20)
8. Going Back to the Basics (28:40)
9. Myth Busting: Deadlifting is bad for your back (32:00)
10. Biofeedback (36:00)
3 Ways to Use Biofeedback Training
11. How to implement in the gym (44:15)
12. How to connect with Dave? (49:00) 
Please tell a friend who loves fitness and rehab about our podcast! We're on every major podcast platform including iTunes, Stitcher and Google Play. Don't forget to leave a review.
Full show notes can always be found in the Archive.