Episodes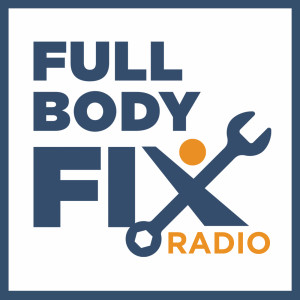 Sunday Dec 09, 2018
Sunday Dec 09, 2018
This is more than a solo-pod. I am going over one of my biggest pet peeves I see in the gym and why it bothers me so much. I'm also reviewing one the the hot items on the market, massage guns.
1. Intro 
2. Sponsors (2:39) 
Use the code 'fullbodyfix' for 15% off
Use the code 'drscottmills' Extra 2-pack of cups into your order
3. Doc's Current Pet Peeve (4:18) 
4. Vibration Therapy (8:10)
5. My Takeaways (14:25) 
6. Safety (17:03)
Links: 
Active Release Studies (ART): https://artcorpsolutions.com/index.php/cost-studies 
ART Patent: https://patents.google.com/patent/US6283916B1/en
Model of Soft Tissue Deformation: http://jaoa.org/article.aspx?articleid=2093620 
Please tell a friend who loves fitness and rehab about our podcast! We're on every major podcast platform including iTunes, Stitcher and Google Play. Don't forget to leave a review.
Full show notes can always be found in the Archive.