Episodes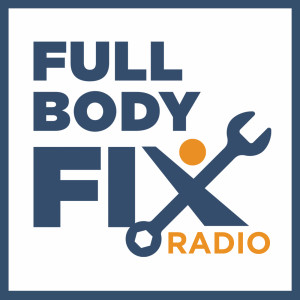 Sunday Oct 21, 2018
Sunday Oct 21, 2018
Is exercise safe?  It's time to talk about the myth of safe exercise in this week's solo-pod. 
1. Intro 
2. Sponsor: Kasandrinos (1:19) 
Use the code 'fullbodyfix' for 15% off
3. Ask Doc Anything Episode (2:02) 
e-mail: info@fullbodyfix.com
4. The Myth of Safe Exercise (3:45) 
5. Benefit vs Risk (8:05)
6. Activitiy Variety (11:51)
7. Sponsor:Eating Evolved (13:31) 
Use the code 'drscottmills' Extra 2-pack of cups into your order
Please tell a friend who loves fitness and rehab about our podcast! We're on every major podcast platform including iTunes, Stitcher and Google Play. Don't forget to leave a review.
Full show notes can always be found in the Archive.