Episodes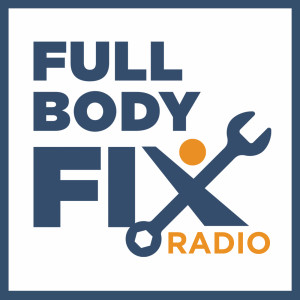 Sunday Oct 28, 2018
Sunday Oct 28, 2018
Are you interested in running?  This episode is for you!  Nate Helming of The Run Experience is talking about the program and what they can offer you to get you running.   
1. Intro 
2. Sponsor (1:57) 
Use the code 'fullbodyfix' for 15% off
Use the code 'drscottmills' Extra 2-pack of cups into your order
3.  Interview: Nate Helming (2:48)
4. The Run Experience (12:15) 
5. What is The Run Experience (21:15) 
6. Movement Myth Busters: Should you strength train as a runner? (24:15) 
7. Myth 2: But, I will get bulky lifting and won't be able to run (29:35) 
8. Running Injuries (34:10) 
9.  Who is The Run Experience for? (37:53) 
10. Where can you find Nate? (41:00)
Please tell a friend who loves fitness and rehab about our podcast! We're on every major podcast platform including iTunes, Stitcher and Google Play. Don't forget to leave a review.
Full show notes can always be found in the Archive.