Episodes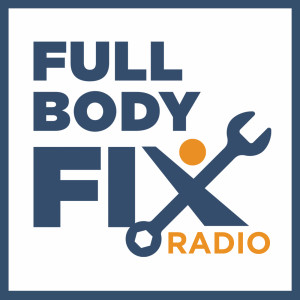 Sunday Nov 04, 2018
Sunday Nov 04, 2018
I have my first powerlifting competition under my belt and today I'm going to share how it went. From picking my starting lifts, warm ups, to what I ate.  You can also check out my vlog of my meet on YouTube.
1. Intro 
Ask Doc Anything Questions: info@fullbodyfix.com
2. Sponsors (4:15) 
Use the code 'fullbodyfix' for 15% off
3. My First Powerlifting Competition (5:30)
Coach: Aaron Morales
4. Who was there? (8:43)
5. 5 for 6 (10:15)
Blog / Flow Chart for Picking Attempts from Dave Dellanave
6. The Warm Up (10:42) 
7. Nutrition  (16:50)
Please tell a friend who loves fitness and rehab about our podcast! We're on every major podcast platform including iTunes, Stitcher and Google Play. Don't forget to leave a review.
Full show notes can always be found in the Archive.