Episodes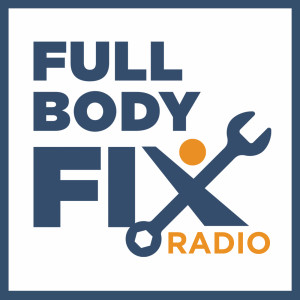 Sunday Nov 11, 2018
Sunday Nov 11, 2018
This week I'm bringing on Courtney Roselle of Iron Grace. Courtney left the corporate world to create her own fitness brand and is sharing about the transition and much more. 
1. Intro 
2. Sponsors (2:07)
Use the code 'fullbodyfix' for 15% off
Use the code 'drscottmills' Extra 2-pack of cups into your order
3.  Interview: Courtney Roselle (3:39)
4. Team Sport to Individual (12:42)
5. Career Change to Iron Grace (14:30)
6. What does Iron Grace do? (25:23) 
7. Body Transition (27:52) 
8. Entrepreneurship (34:30)
9. Where can you find Courtney? (39:15) 
Please tell a friend who loves fitness and rehab about our podcast! We're on every major podcast platform including iTunes, Stitcher and Google Play. Don't forget to leave a review.
Full show notes can always be found in the Archive.